2023-05-15 Sony FCB for Drone Application
First air taxi trials to take place in Singapore in 2019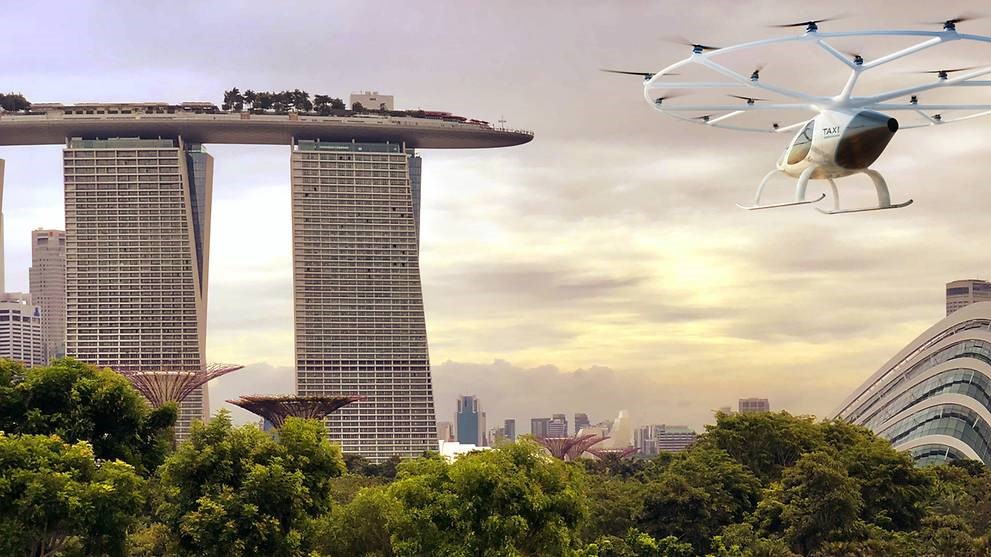 An artist's impression of the Volocopter flying in Singapore. (Image: Volocopter)
SINGAPORE: Trials for air taxis will take off in Singapore in the second half of 2019, with German company Volocopter to conduct flight tests.

The company announced this at the Autonomy and the Urban Mobility Summit in Paris on Thursday (Oct 18).
The trials are aimed at verifying whether the electrically-powered aircraft, called Volocopters, can operate in Singapore's urban environment.

The aircraft take off and land vertically, and can fly two people for distances of less than 30km. Although they look like helicopters, the aircraft is based on drone technology.

The trials are supported by Singapore's Ministry of Transport (MOT), the Civil Aviation Authority of Singapore (CAAS) and the Economic Development Board (EDB).

Volocopters can be flown with varying degrees of autonomy - fully autonomous with a pilot on a joystick, or remote-controlled from the ground. The company told Channel NewsAsia that part of the project will be to determine which flight mode will be most appropriate for the trials in Singapore.

The trials will assess if there are feasible air taxi routes that would make sense in Singapore, and how such a service can be implemented using an air traffic management system, said Volocopter.

Other elements to consider would be Singapore's humidity and tropical climate, as well as where the air taxis can land.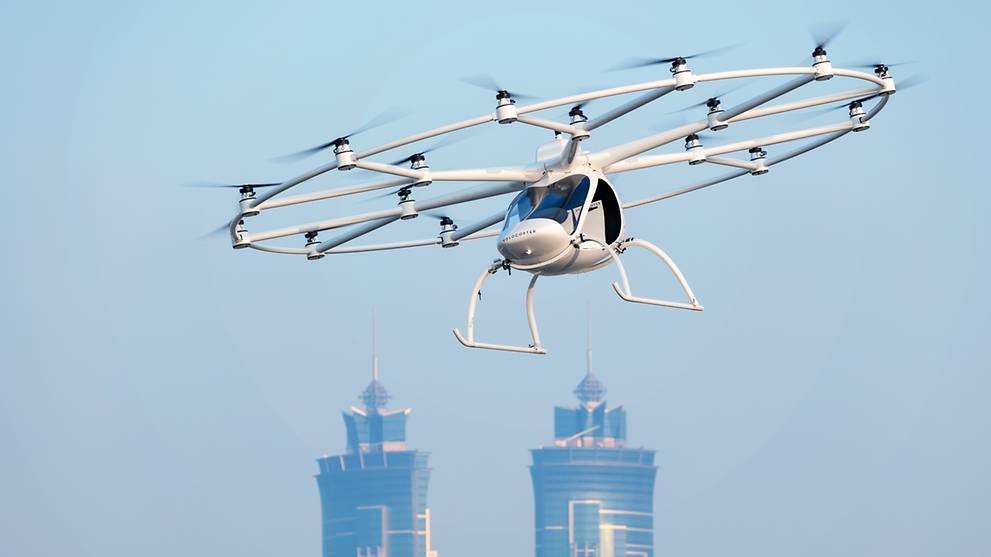 The Volocopter 2X. (Photo: Nikolay Kazakov, Karlsruhe)

Public demonstration flights will be conducted after the trials.In response to Channel NewsAsia's queries, MOT and CAAS said the trials will be conducted in controlled locations that will be identified at a later date, and that these will not be areas with human traffic or property.
Noting that safety will be a priority, the joint statement said: "CAAS will work with Volocopter to establish the scope of the flight trials and develop operational guidelines for such flight tests in Singapore. CAAS will set strict guidelines for the conduct of these trials to ensure public safety at all times, and ensure that the necessary requirements are met before flight tests are allowed to commence."

The authorities added that they were exploring a third dimension to urban mobility through aerial vehicles, and that such drone technologies are "safer, quieter and potentially cheaper than conventional helicopters".

Apart from passenger rides, air taxis also have the potential to transform mobility and logistics in urban environments.
The Volocopter electric air taxi takes off and lands vertically and can carry two passengers for around 30km.
EDB is supporting Volocopter in its efforts to set up a local product design and engineering team. The company also hopes to work with real-estate developers, mobility providers and businesses in Singapore.

Volocopter said it flies regularly in Germany, where it has held a preliminary permit since 2016. It is working towards a full commercial license with the European Aviation Safety Agency.

It also performed a public unmanned test flight in Dubai in September 2017.
Possible usage of Sony FCB-EV9520L (Sagittarius) for such Drone application.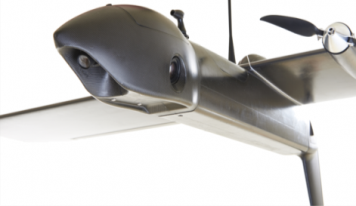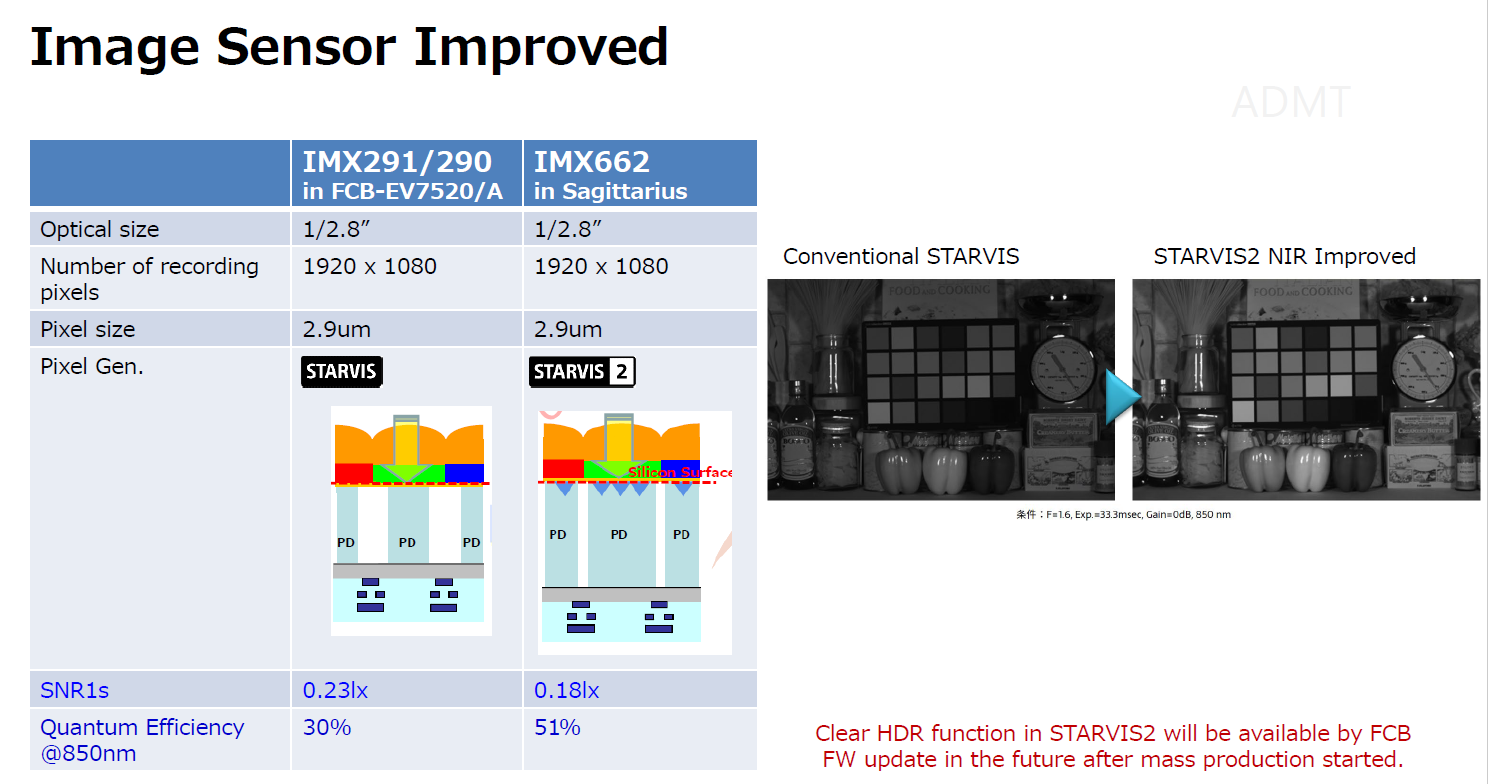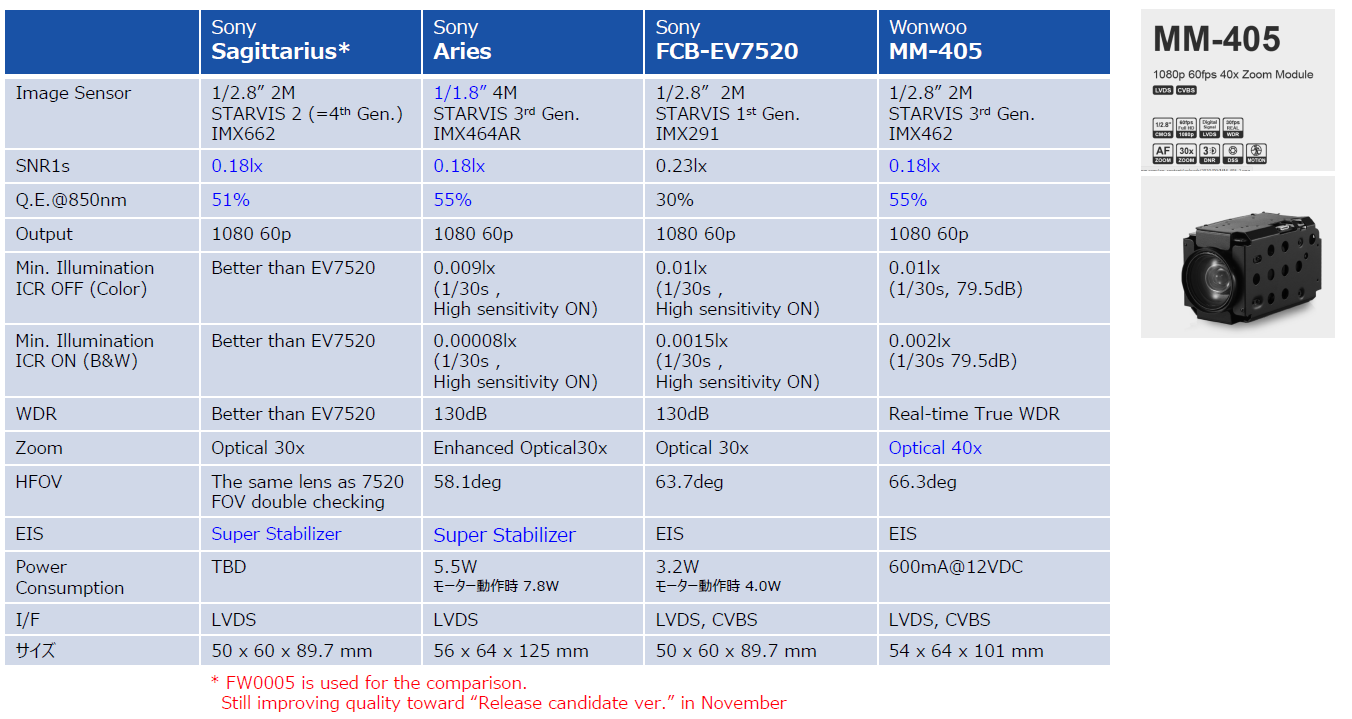 Sunnic Indo-Pacific office is able to support all your needs for the image sensors in the Drone application.
Source: CNA/na(gs) https://www.channelnewsasia.com/news/singapore/air-taxi-trials-to-take-place-in-singapore-2019-volocopter-10845480