2023-04-24 Review of BuildTech Asia (BTA) Exhibition 2023

About BuildTech Asia
BuildTech Asia (BTA) is the leading platform for the building and construction industry in the Asia Pacific region that will transform Asia's Built Environment, showcasing the latest smart solutions and productive technologies across the entire building life cycle.
The event aims to help industry players accelerate the adoption of digitalized solutions and smart technologies in the key segments of building materials, construction machinery, architectural finishes, facilities management, and productive technology.


Visitor Profile
Job Title
Architects
Builders
Building Merchants
Building Services
Engineers
Business Development
Procurement & Purchasing
Civil & Consulting
Engineers
Civil Estimators
Contractors
Consultants
Developers
Designers
Facilities Managers
Government
Technology Providers
Investors
Importers & Distributors
Land & Quantity
Surveyors
Project Managers
Quantity Surveyors
Real Estate Developers
Strategic Planning
Structural Engineers
Job Level
C-levels
Senior Management (MD, ED)
Department Heads (HOD)
Senior Managers / Managers
Senior Executives / Executives
Academia
Industries
Building & Construction
Manufacturing
Telecommunication
Real Estate
Healthcare
Intelligent Buildings
Design and Project
Networks
Construction Supply Chain
Response & Supply Chain
Project Delivery
Power, Oil & Gas
Utilities
Energy & Water
Maritime
Transportation & Logistics
Trade Associations
Government Agencies
Statutory Boards

Sunnic Technology Indo-Pacific (S) Pte. Ltd. was located at Booth G05.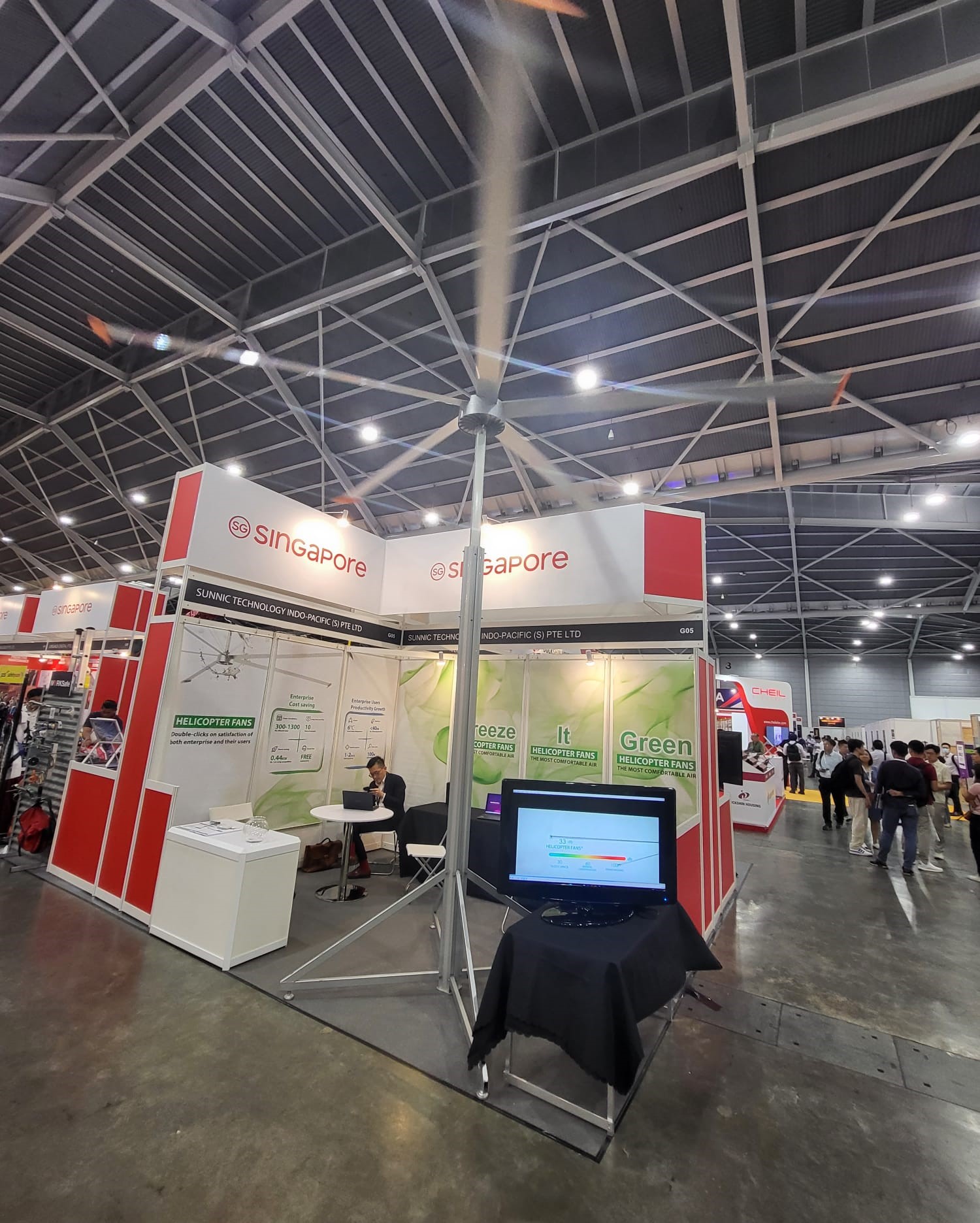 We had several groups of visitors from various sectors in S'pore and from oversea.
SMRT Team
SMRT Corporation Ltd (SMRT) is a public transport service provider. Their business is to manage and operate train services on the North-South Line, the East-West Line, the Circle Line, the new Thomson-East Coast Line and the Bukit Panjang Light Rail Transit. This is complemented by their bus, taxi and private hire vehicle services. SMRT is committed to provide safe, reliable and comfortable service for their commuters.
Toyota Tsusho Vietnam Co., Ltd
The Toyota Tsusho Group, deliver to countries around the world
a diverse range of products and services essential for building prosperous and comfortable societies.
They are looking for viable business opportunity that can be developed in Vietnam.
CCECC Singapore Pte Ltd
Founded in the year 1999. CCECC Singapore Pte Ltd has developed into a medium local construction company through decades of hard work. A grade A2 contractor registered under the Singapore's Building and Construction Authority Contractors Registry System work head CW02 (Civil Engineering) and a grade B2 contractor under CW01 (General Building). CCECC Singapore Pte Ltd is both a Class 1 General Builder and Special Builder under the Builders License and Structure Steel Works License respectively. In 2012, CCECC Singapore Pte Ltd was awarded the Greenmark Platinum by BCA, and the company was awarded the ASAC Safety & Health award in 2015 by LTA.
Government agencies such as LTA, HDB, JTC, PUB, TP Utility, BCA and more form the bulk of their client base.
Conclusion
BuildTech Asia 2023 is a successful exhibition. It is a good experience for us overall, We have a lot of great interest from visitors from different countries and locally. This platform gives us the opportunities to meet so many partners and players in the industry and also a lot of friends from the regions. We are looking forward to attending the event again in 2024.