2022-12-19 Vertical HVLS Fan- The best solution for an alfresco area
Vertical HVLS Fan as the name implies the fan is erected from the ground either by cement to the floor or by the tripod stand provided.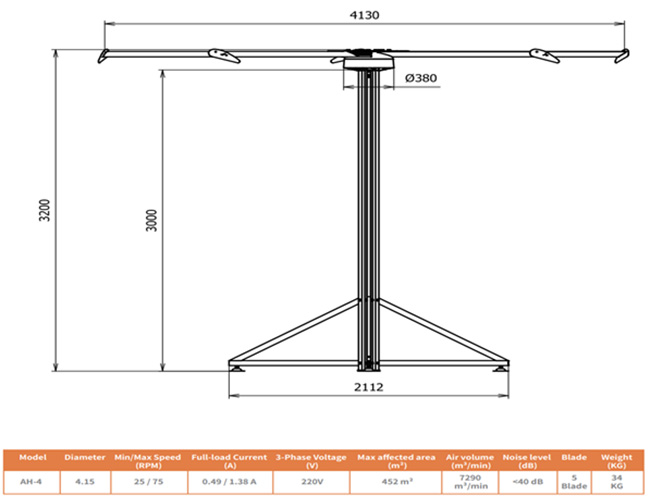 It serves the same functions and brings the same benefits as the ceiling-type HVLS fan.
It can be installed indoors and outdoors.
It is waterproof with an IP57 rating.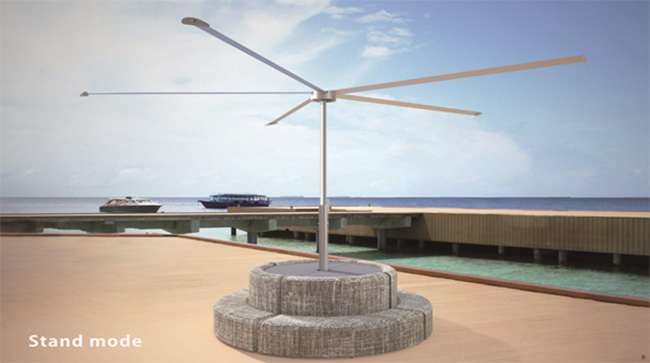 27 outdoor dining restaurants are targeted and plan to approach the introduced vertical fan to them.
Below is the idea of the vertical fan in an alfresco dining section.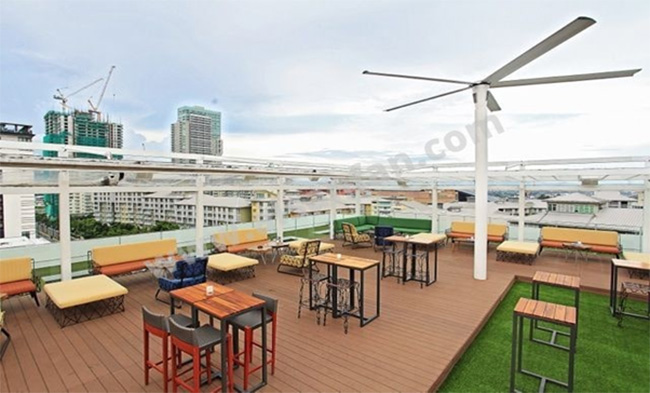 These 27 restaurants are located island wide in S'pore.
Some are in the east and north zone, whereas most of them are in the central zone of S'pore.
Below are some of the restaurant outlets.
Central zone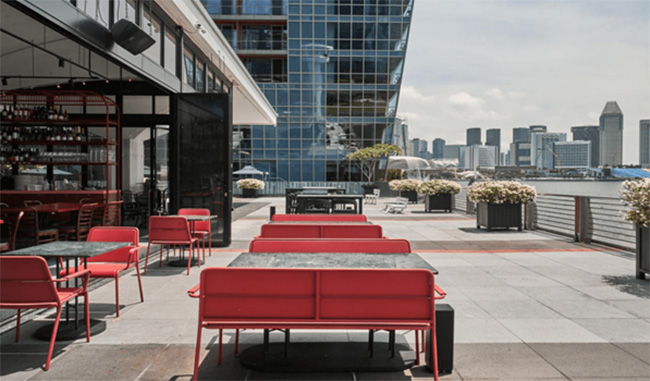 East zone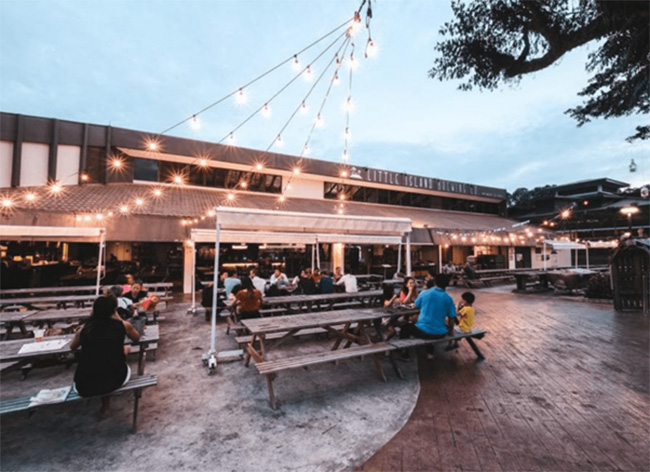 North zone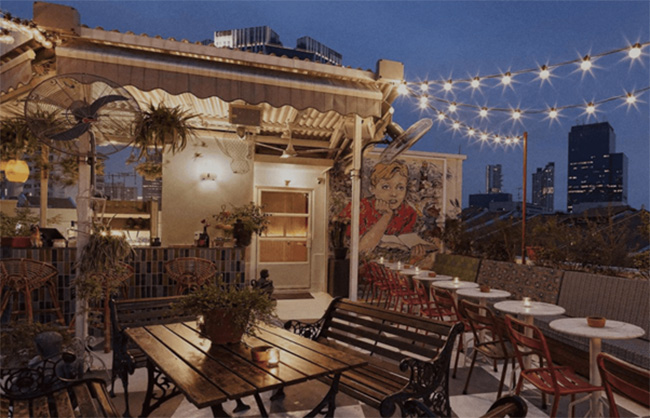 Projected qty of 54 units and total sales amount of more than SGD300,000 in potential.
Besides the 27 alfresco restaurants, we are also working on a Starbucks project at the Jurong Lake Garden outlet.
They have both indoor and outdoor seating, diners can enjoy the unblocked view of Jurong Lake and the floating wetlands.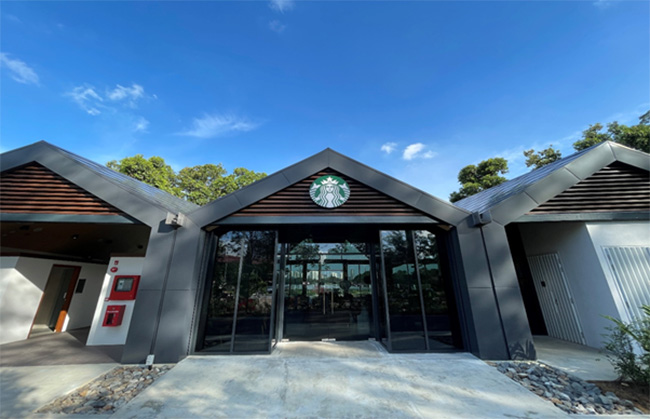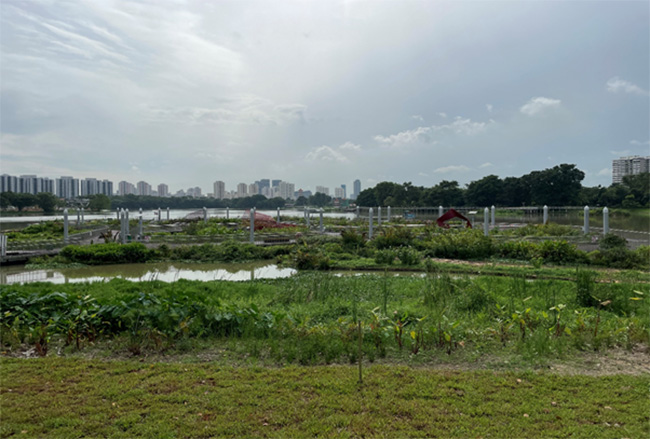 This is the alfresco dining section of Starbucks at Jurong Lake Garden outlet.

The length of the outdoor area is about 15m.
The width of the outdoor is about 5m.
The height to the level of the entrance door is about 3.5m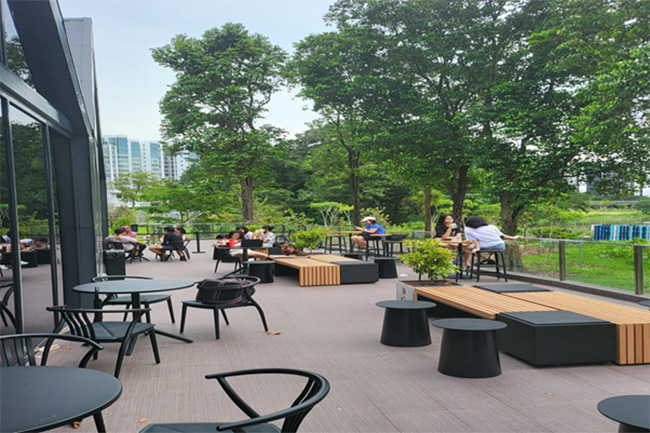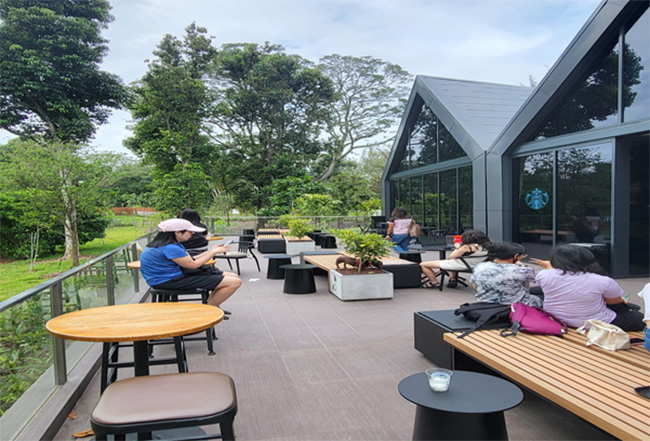 To date, there is no vertical HVLS fan installation in S'pore.
Sunnic S'pore will be the first supplier to bring this fan into the S'pore market.
However, such a fan was spotted in a neighbouring country such as JB of Malaysia.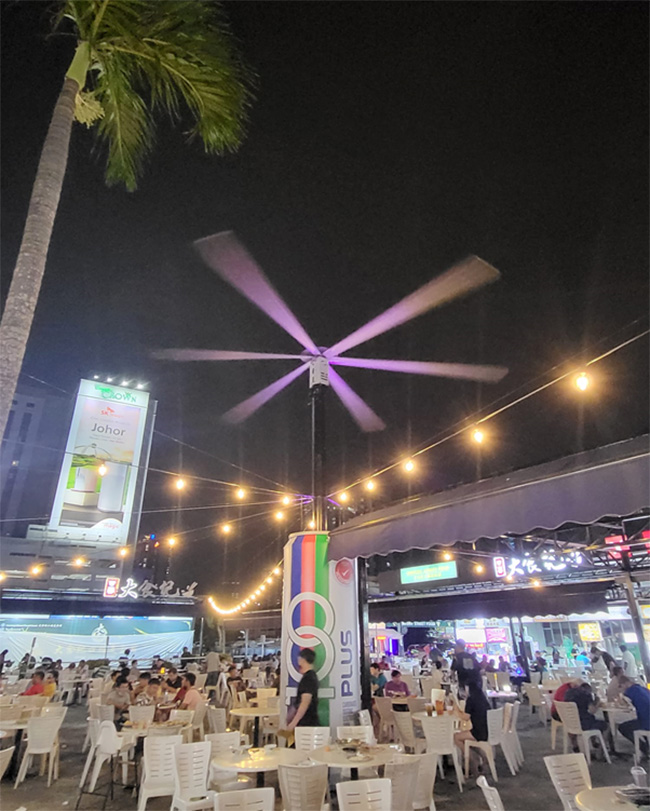 Sunnic S'pore will be focusing on the promotion of this vertical HVLS fan in S'pore to bring the benefits of the fan to the alfresco owners.